Hours of Operation
Public access to the park is limited to certain areas until further notice, due to construction activities. The Farmers Market Oaks (near the red barn off Johnston St.) is the only area of the Park open to the public. The green space can be accessed from sunrise to sunset, 7 days a week.
There is no public access to park acreage beyond the Coulee Mine until construction activities are completed. We appreciate your patience during this time!
General Rules
The following are not allowed at the park:
No Unauthorized Vehicles – vehicular parking for the general public is only available during the Saturday morning Farmers & Artisans Market or Special Events
No Glass Containers, Alcohol without a permit, or Illegal Drugs
Pets must be on a leash at all times per City Ordinance:  Section 10-121
Pet excrement must be picked up immediately per City Ordinance: Section 10-234
For emergencies and if you see unauthorized or illegal behavior, please call 9-1-1.
To report off-leash dog complaints during normal business hours, please call Animal Control at 337-291-5644 or 9-1-1 after business hours and on weekends.
 parking
Currently, there is NO vehicular access to the Park off Johnston St.
To access the Farmers Market Oaks, please park behind Regions Bank.
Event Rental
Thank you for your interest in Moncus Park for your event! At this time, we are limiting the schedule of events because the park is still under construction. We're building an amazing space for all of your future plans, however, and welcome 2021 inquiries and beyond! Click below to get in touch and discuss how you can make Moncus Park the perfect venue for your event!
EVENT REQUEST FORM
Farmers & Artisans Market
The Farmers & Artisans Market occurs every Saturday, rain or shine, from 8am until noon. For information regarding the market or becoming a vendor, please visit their website.
MARKET WEBSITE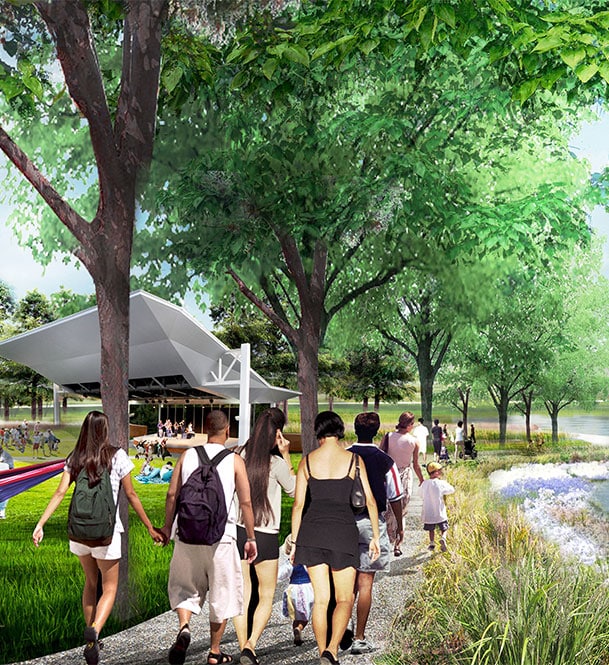 Located at: 2913 Johnston St, Lafayette, LA 70503
Just south of the intersection of Johnston Street and Bertrand Drive
Adjacent to South College Shopping Center
Across the street from Winwood Shopping Center