In the geographical center of the City of Lafayette and Acadiana, sits a crown jewel that promises enchanted play and exploration in our community's tribute to nature. Nature is the great equalizer and unifier, and parks bring people of all walks of life and ages together. Our Louisiana landscape is something to behold and can only be enjoyed when preserved. In September 2005, news broke that the property formerly known as the University of Louisiana-Lafayette's Equestrian Center (nicknamed the "Horse Farm") was under the threat of commercial development, contingent upon the property's rezoning. A few students – led by Elizabeth "EB" Brooks, who in 2015 became the Park's second Executive Director, and fellow student Danica Adams – recognized the treasure for what it was and jumped into action to preserve this space. The women planned and publicized a community meeting to discuss the best plan of action to save this 100-acre green space. More than 60 people, including community leaders and several media outlets, attended this meeting to voice concerns and show support.
Saving the "Horse Farm" became a community-wide movement as hundreds of yard signs and bumper stickers dotted the Lafayette landscape. More than 4,000 residents signed the petition, hundreds sent letters to leaders, and the community donated $10,000 for the cause. It was clear that the Lafayette community wanted to see this beautiful show of nature preserved for generations to come.
As awareness grew and people began to envision the possibilities, more leaders became involved. Joey Durel, then City-Parish President, negotiated with University of Louisiana at Lafayette's President Dr. Ray Authement until 2008 when Dr. E. Joseph Savoie became the president. Together they devised a plan that preserved the "Horse Farm" and enabled it to become Moncus Park, nature's central hub.
In June 2007, the City Parish Council passed a resolution reaffirming their constituents' desires to create Moncus Park. On July 3, 2012, the Council passed an ordinance allowing for the purchase of the property by the City. The trail of success has been blazed by the support of many more public officials and community leaders, including David T. Calhoun, who served as Lafayette Central Park's first Executive Director from 2013-14. As one of the early key voices of support, Calhoun engaged the Community Foundation of Acadiana, which assisted in exploring the many possibilities of how the land could be purchased, developed, and maintained as a public park.
Following the purchase of the "UL Horse Farm," local leaders created an independent 501c3 non-profit, Lafayette Central Park, Inc. (LCP). LCP's mission is to build and operate a world-class community park. Under the direction of the Board of Directors, various committees and LCP staff were tasked with overseeing the work involved with bringing this park to life, including planning, designing, fundraising, and public relations.
Throughout the community 7,400 people participated in 27 public workshops and five surveys in 2013-14 to craft and create the vision for our community's tribute to nature, Moncus Park. In 2018, the vision began to come to life as construction started on the unique and notable elements that make the park special and unique. The onset of construction also triggered the 99-year lease between Lafayette Consolidated Government and LCP, charging LCP with maintenance and management of the park. LCP is governed by a Board of Directors, a diverse group of community leaders whose mission is to develop and facilitate a transparent process for park development.
Moncus Park is not just a park—it's a tourist attraction and economic generator, with an impact on the fiscal, social, economic, environmental, cultural, physical, and mental health of Lafayette and its residents. Moncus Park is dedicated to caring for this essential greenspace and honored to offer the people of Lafayette a place of respite and renewal throughout the seasons.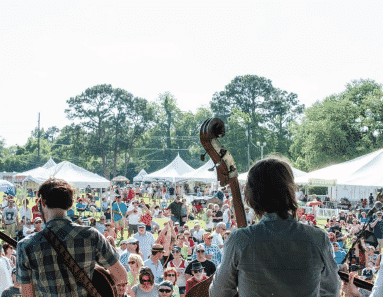 Our revitalization of Lafayette's beloved Horse Farm is intended to make Lafayette a more attractive destination to support tourism as well as regional, state, and even national events. 
As a focal feature of Lafayette, we hope to bring in revenue from local interaction and guests from all over the nation.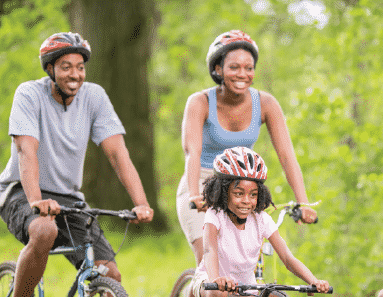 PHYSICAL AND
MENTAL WELLBEING
The health and happiness of park guests is an important objective for Moncus Park staff, and we hope to create a space that allows park guests to improve their physical and mental well-being. 
We believe it is intrinsically valuable to park guests to have a space dedicated to renewal and igniting a quality-of-life renaissance in Acadiana. 
Moncus Park is powered by people and will offer a variety of programs intended to expand the community's engagement with the park that they helped create. 
Daily, weekly, and monthly activities are designed to enrich and inspire the lives of local athletes, pet owners, music lovers, and more. Moncus Park programming will focus on health and wellness, arts and culture, and environmental education.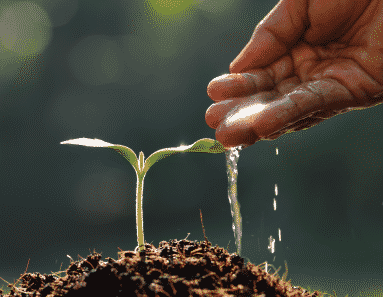 Moncus Park is committed to maintaining and preserving the natural resources and history of the Acadiana region, like our Oak Trees that are over 100 years old. 
With sustainable features and beautiful, native foliage that creates habitats and nourishment for native wildlife, this park is good for the environment and good for you!