VOLUNTEER with Moncus Park
Volunteers are crucial to maintaining and improving the health of Moncus Park.
Each year Moncus Park sees nearly 1,000 volunteers work hard to keep our landscapes thriving. With nearly 100 acres to take care of, there's a lot to do! 
Together we can continue to properly care for this Park, which means so much to so many.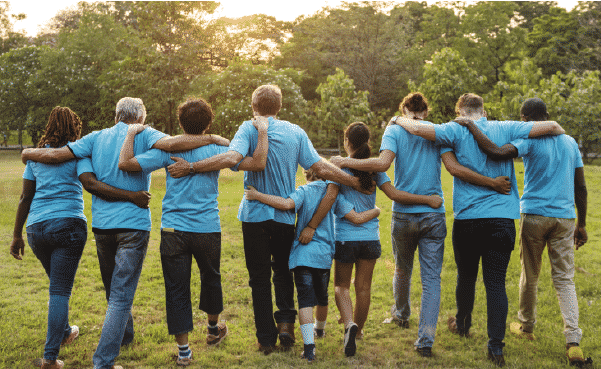 In the Park
Volunteers are needed to keep the Park looking clean and beautiful. These are just a few of the activities volunteers perform in the Park:
Weeding and mulching plant beds

Planting and watering trees

Removing invasive plants
Taking out trash
Litter Abatement
Planting new landscapes
Event Support
Moncus Park counts on volunteer support at its events throughout the year. Major events, including Christmas in the Park, require many hands to achieve success! To pull off each of these events, Moncus Park counts on volunteers to help with preparation, event check-in, and post-event clean up.
Office Support
Want to stay indoors? Give us a hand at the Moncus Park office. From organzing to mail assistance, we're always looking for an extra hand. The Moncus Park office is located at 2901 Johnston St. Ste. 204, and is open from 8:00 am to 5:00 pm, Monday through Friday. 
Interested in becoming a Moncus Park volunteer? Whether you would like to be out in the Park, provide event support, or assist the staff in the office, there are innumerable volunteer opportunities in Moncus Park.
To become a Moncus Park volunteer, begin by completing a volunteer interest form below.