Giles Automotive Family Small Dog Park
The Giles Small Dog Park is located in Moncus Park, a 100-acre urban park in the heart of Lafayette.  This Dog Park provides a safe and pleasant gathering place for humans and their canine companions to socialize, exercise, and meet people who share a common interest in dogs and animal welfare!
Dog Park Ambassadors help Moncus Park and the Acadiana community of dog lovers keep Giles Small Dog Park a happy, healthy, and safe space for dogs and their owners to relax and enjoy. Apply with the link above! This valuable opportunity includes:
Welcoming and greeting users of the Dog Park
Monitoring Dog Park guests and their furry companions
Facilitating a fun and enjoyable environment in the Dog Park
Educating, informing, and advocating for Moncus Park
If you are passionate about dogs and want to contribute to this asset for the dog loving community, consider volunteering your time as a Dog Park Ambassador! Please reach out to Rebecca Owens if you have any questions.
This dog park is generously sponsored by Giles Automotive and the Giles Family.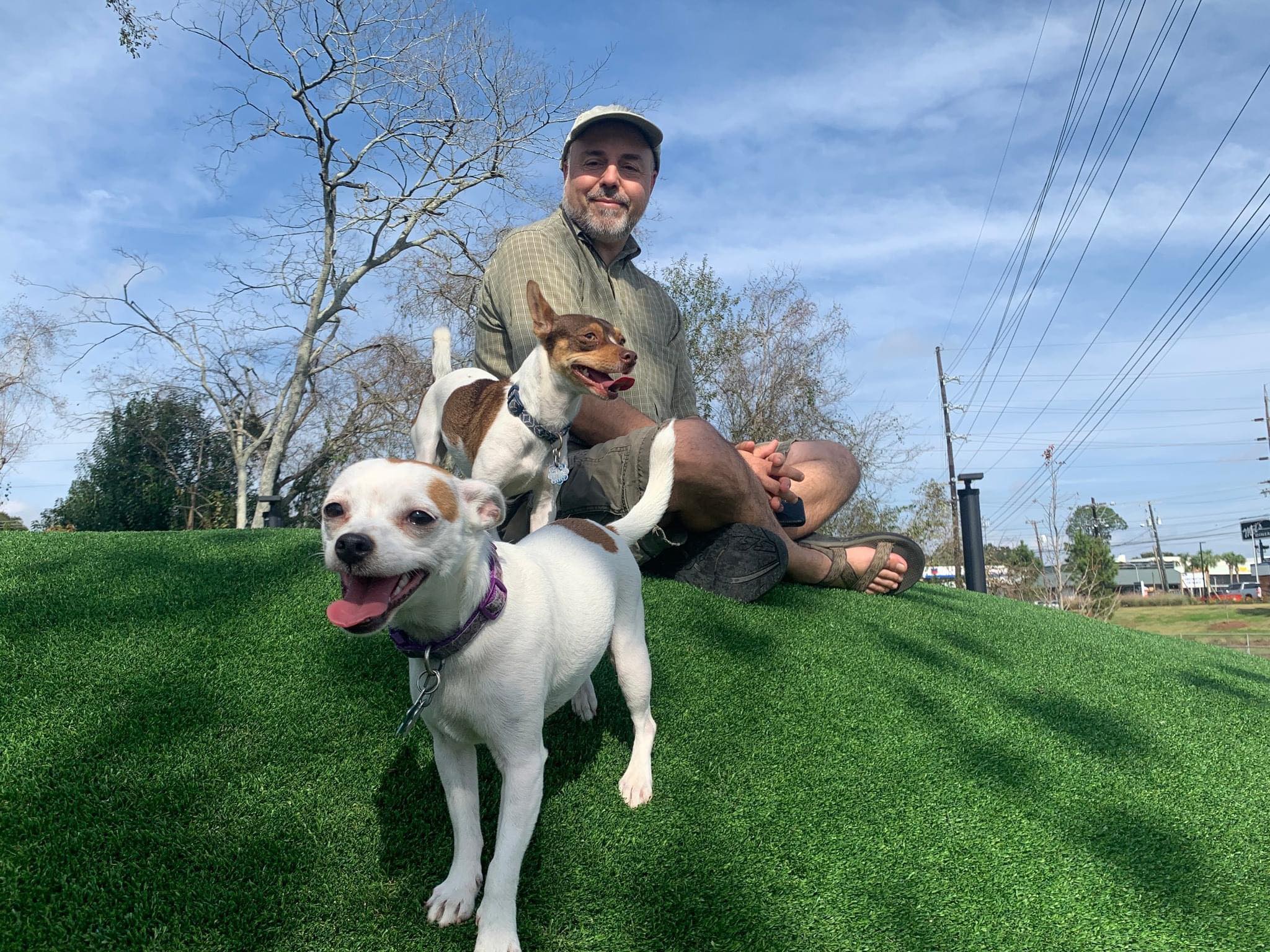 **The Dog Park Expansion, the Large Dog Run, is currently in its final design phase! We can't wait to bring this new feature to Moncus Park!
For Dog Park questions, please contact Rebecca at rowens@moncuspark.org. 

For events at the Dog Park, please contact Heather at htwichell@moncuspark.org.