What once was a movement, is now a world-class park, Moncus Park. 
See how it all began below.
THE HISTORY OF MONCUS PARK
Moncus Park is proof that a community can accomplish incredible things when they join together around a common cause.   
This beautiful property has a lot of history in the region, due to being on high ground in Lafayette Parish, with access to nearby coulees and the Vermilion River. Historical evidence dates back to at least the Attakapas-Ishak Tribe and later to some of the first Acadian settlers.  When the University of Louisiana at Lafayette (UL) purchased it in 1920 for agricultural research, it was out of town.  Lafayette continued to grow around it and housed cows, then horses, earning it the nickname, "the Horse Farm." 
In 2005, UL announced plans to allow for commercial development at the farm. In response, two UL seniors, Danica Adams and Elizabeth "EB" Brooks (who would later become one of the park's first executive directors), launched the "Save the Horse Farm" campaign to instead preserve the property as a central park for everyone in our community.  After nearly seven years of campaigning, the effort came to fruition.  In 2012, UL President Dr. Joseph Savoie sold the land to the City of Lafayette under the leadership of Mayor-President Joey Durel, who also championed this idea of a new park.  With the support of thousands of advocates, the property, at last, had been "saved."   
Non-profit park conservancies are a growing trend across the country, and Lafayette Central Park, Inc., was formed in 2013 to build and operate a world-class park. A grant from the Lafayette Public Trust Financing Authority (LPTFA) funded an award-winning community engagement effort that pulled together over 7,400 opinions from Acadiana residents through public meetings and online surveys. The City-Parish Council unanimously approved the master plan and programming concepts our community crafted.   
With the park's master plan in place, fundraising could begin.  One of the first donors approached was Mr. James "Jim" Devin Moncus, who saw the regional impact of the park, and donated the lead gift to allow for construction to begin.  Since that time, thousands of community leaders, foundations, businesses, residents, and tourists have donated money, resources, and time to bringing the vision of Moncus Park to life.  The board of directors and staff of Moncus Park thank our community for being a part of that vision, and for enjoying this beautiful park that continues to embody the generosity, dedication, and vision of so many.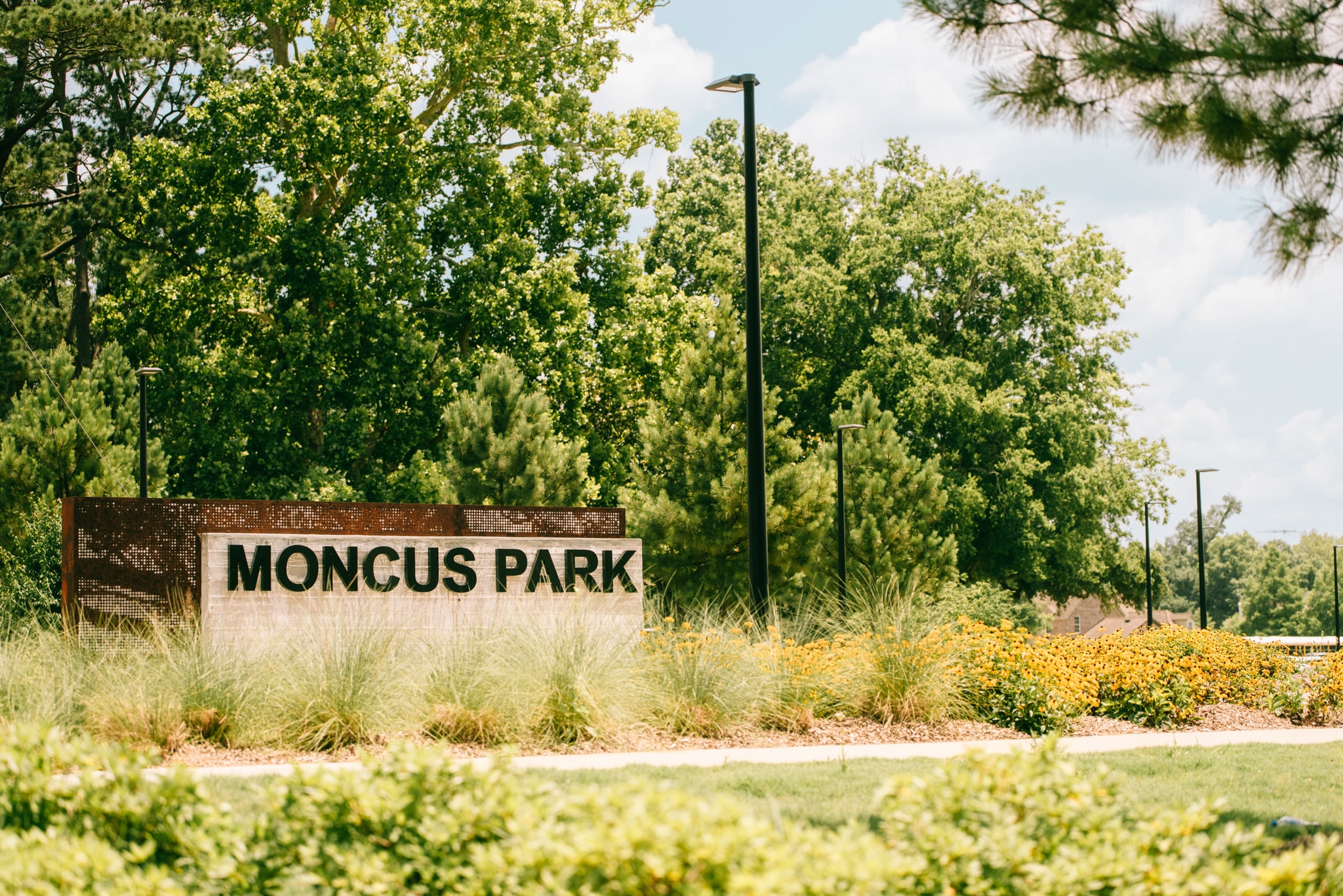 © Moncus Park.  Moncus Park is a 501(c)(3) nonprofit organization. All Rights Reserved. Lafayette Central Park, Inc. 2901 Johnston Street Ste 304 | 337-500-1177