Help us look to the future!
Moncus Park Gala 2018 Our annual Evening Under the Oaks Gala will be held November 28, 2018, under a blanket of stars from within the grand oaks of Moncus Park. Join us as we honor Mr. Michael Hamner and Ms. Emily Hamner of the Pinhook Foundation. This special event,...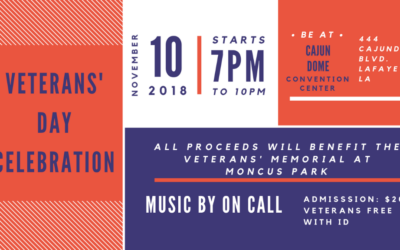 Join us Saturday, November 10th, for a Veterans Day Celebration at the Cajundome Convention Center, 6-10pm. This event is to benefit the Veterans Memorial at Moncus Park. Wear your dancing shoes because On Call will be performing! Admission is $20, but Veterans get in...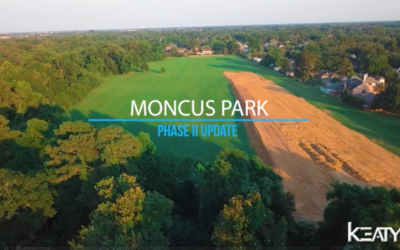 Thank you Keaty Real Estate for this fantastic video!
Thank you Keaty Real Estate for this fantastic video!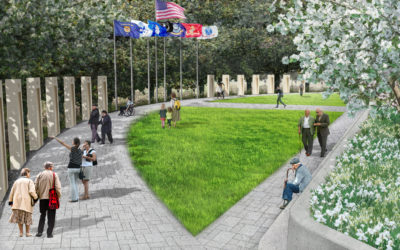 The Veterans' Memorial at Moncus Park receives gift from Pinhook Foundation Lafayette, LA, July 3, 2018 — Moncus Park is pleased to announce a matching grant toward the Veterans' Memorial from the Pinhook Foundation. "Pinhook Foundation founders, Mr. Mike and Ms....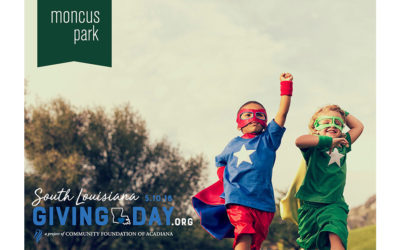 We met our South Louisiana Giving Day Match Challenge, and then some! The very first South Louisiana Giving Day, held May 10, 2018, was a success, not just for Moncus Park, but also for Acadiana as a whole, as more than $1,000,000 was raised for local nonprofits in...
Moncus Park Announces Generous Match for All Donations on South Louisiana Giving Day! Lafayette, LA, April 5, 2018 — Moncus Park is participating in a new regional day of philanthropy called South Louisiana Giving Day and is excited to announce a generous match will...
Check out this video from our biggest donors and hear what they are most excited about!
Moncus Park hosts Christmas at the Market (KATC 12/19/2018) CLICK HERE TO READ THE ENTIRE ARTICLE