Springfest is a Park showcase highlighting Moncus Park during the most beautiful time of the year!
 Moncus Park invites nature lovers and families to visit the Park to learn from community experts and businesses about gardening, plants, and the ecosystem! The event will host symposium speakers, assisted tree climbing, kite flying, environmental vendors, park tours, and more.
KEY DETAILS:
Saturday, April 22
3:00 p.m. – 7:00 p.m.
FREE to the public
FREE parking
Free Shuttles are available from Cajun Field from 2:00 pm to 8:00 pm.
Multiage outdoor activities: Aerial lift and assisted tree climbing with Bob's Tree Preservation, kite flying, guided tours.
Plants and environmental product sales
Keynote Speaker: Bill Fontenot

William R. "Bill" Fontenot has committed his professional career since 1986 to wildlife conservation research and restoring ecological integrity to natural areas, arboretums, botanic gardens, and private lands of all sizes.

Symposium Speakers:

"10 Things I Wish I Knew When I Started Gardening" by Charity Phillips of Acadiana Grows
"The Beauty of Louisiana Irises" by Lafayette Parish Master Gardeners Association
"Louisiana's Hummingbirds, and How to Attract them to Your Yard" by Erik Johnson of Louisiana Audubon Society

Food trucks and bar available
Guided experiences: park tours, nature walks, and iris viewing
FOOD TRUCKS:
April 22, 2023 (3-7 pm)
Nina Creole
Exquisite Gourmet Cotton Candy
Mo's LA Seafood
Big Thanes
Louisiana Bean
Tipsy Dogs
Gourmet Grilled Cheese & More
Smiley Ice
Sweet Magnolia's Creamery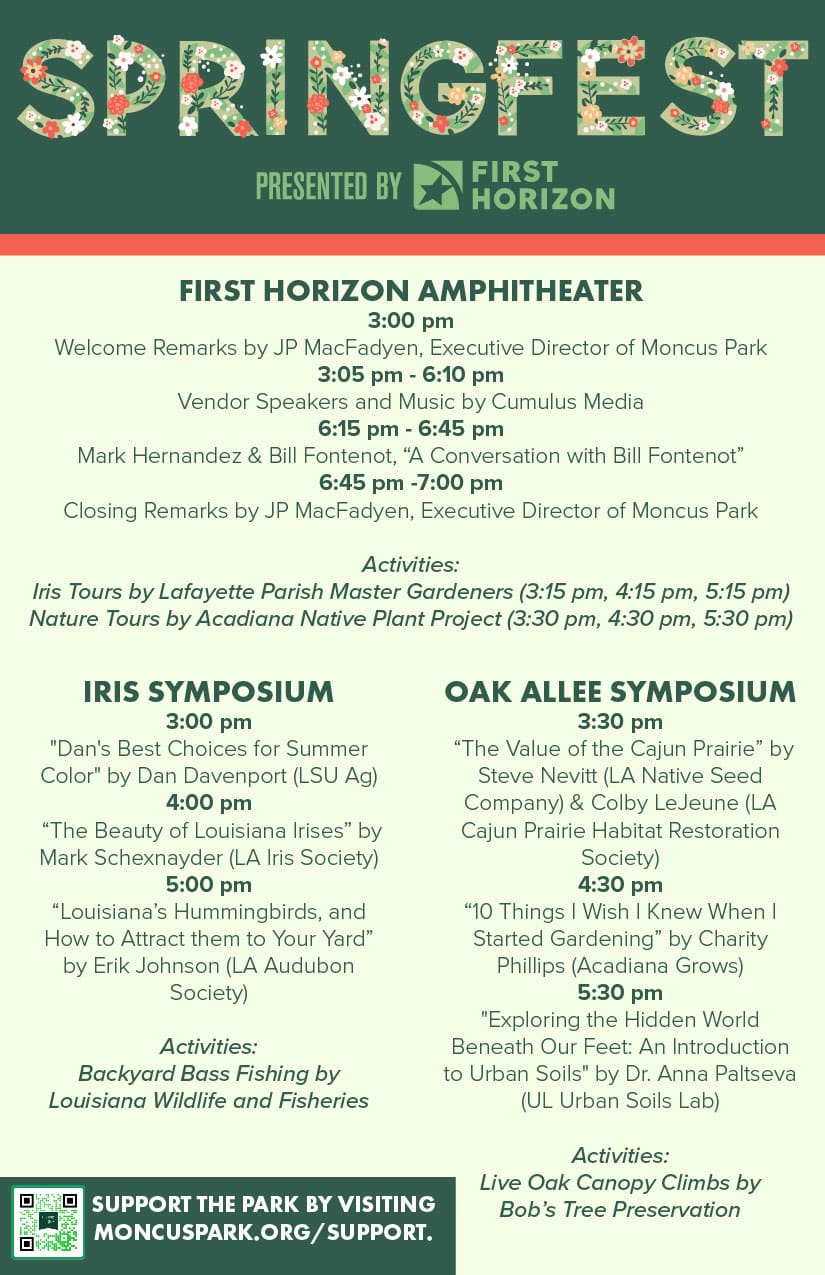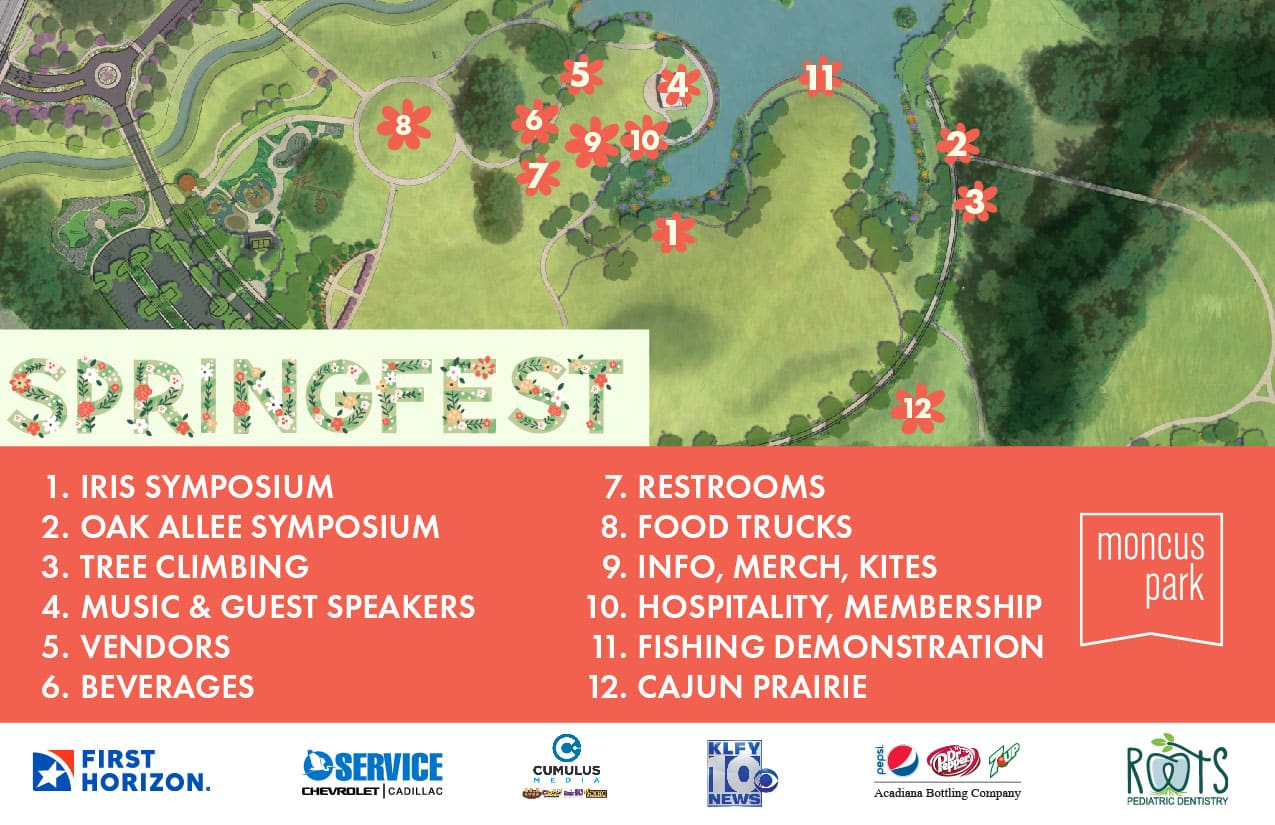 Grab a friend (or three) and lend a hand at this year's Springfest!
Volunteers can help out with Event Setup, including but not limited to, signage, tents and chairs, load-in, or Event Assistance with guest services, parking, and cleanup. Volunteer support is crucial to making this event a success! Sign up today by clicking the link below.
Vendor and Outreach Partner Registration is Now Closed!
For information about the event or for questions regarding vendor information, please contact our Environmental Coordinator, Abbie Judice at ajudice@moncuspark.org.