The Naming of Moncus Park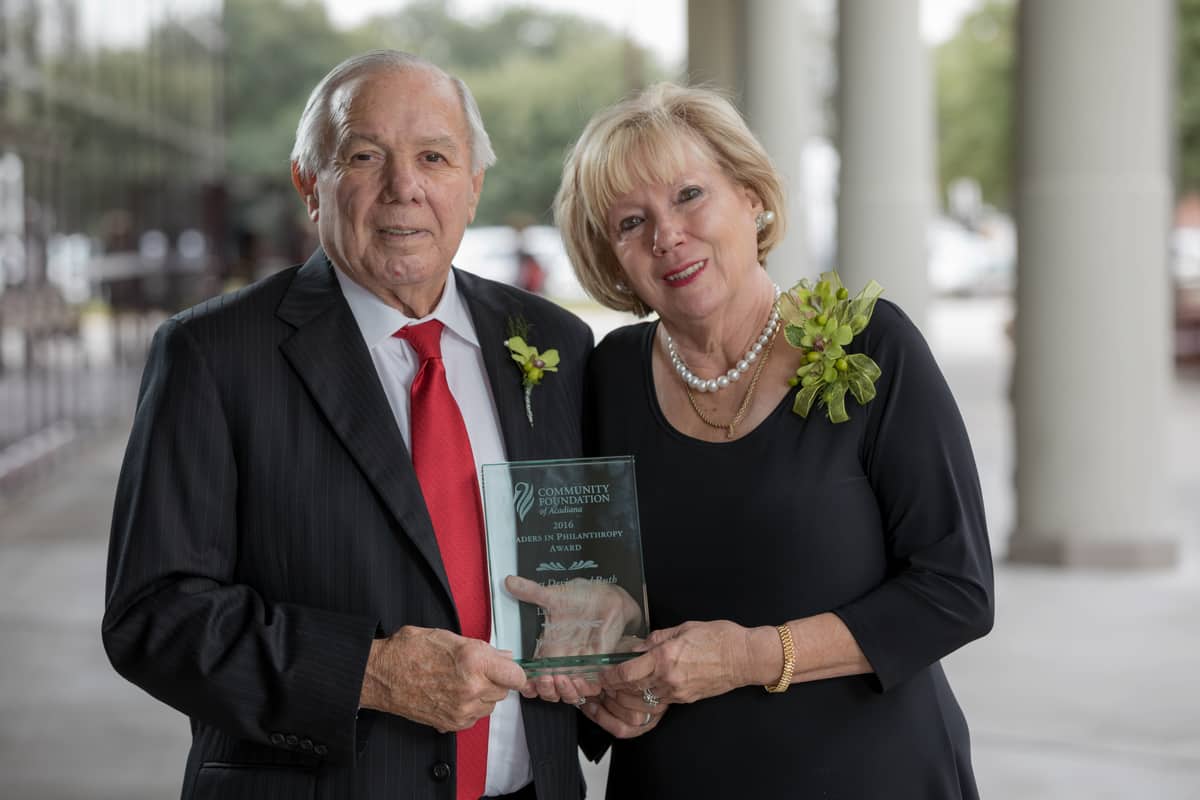 Mr. James "Jim" Devon Moncus and Mrs. Ruth Moncus
In May 2016, Moncus Park was announced as the new name of the park in appreciation for the very generous gift from the late Mr. James Devin Moncus, a philanthropist in the Acadiana community.
A business visionary, Mr. Moncus carries out his community vision through the James Devin Moncus Family Foundation. The Foundation believes hard work, dedication, and an entrepreneurial spirit are keys to a full and rich life. Mr. Moncus' vision is to give back to the Acadiana community by supporting organizations and individuals that exemplify these values and make a difference in people's lives.
The Foundation gives to organizations that address "big picture" problems, taking a pro-active, rather than reactive, approach to solving them. Mr. Moncus' giving philosophy stems from his history as a self-made businessman who built a successful company from humble beginnings, always maintaining a strong sense of philanthropy and willingness to lend a hand to those in need. It is this same work ethic and sense of community that guides the work of his foundation. The bountiful gifts of Mr. Moncus are greatly appreciated.