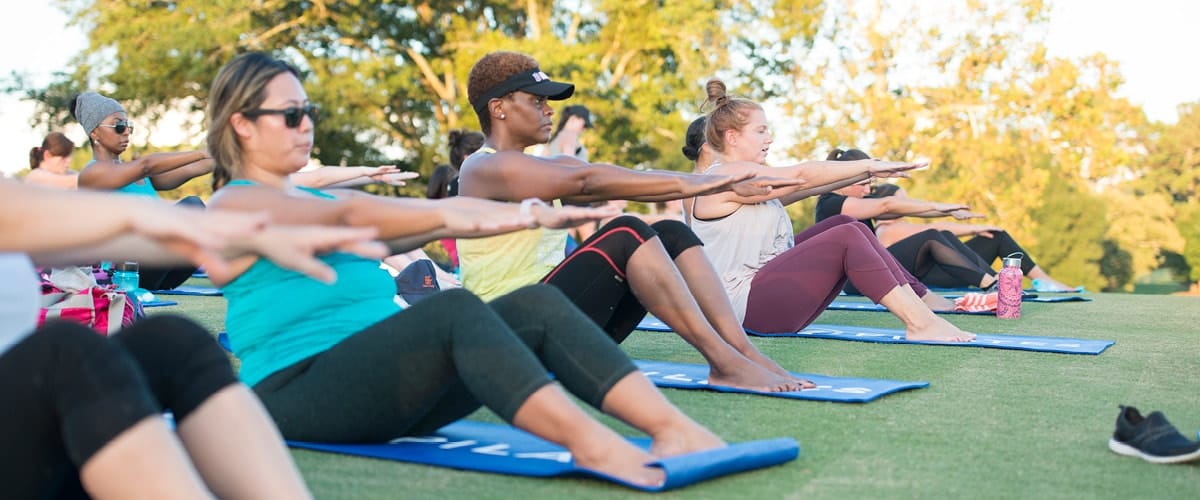 Lourdes Fitness Center Mondays
Introducing Lourdes Fitness Center Mondays! Our exclusive summer fitness programming series on Mondays in June at 5:30pm at the Amphitheater Lawn!
Open to the Public! Feel free to pre-register HERE!
Lourdes Fitness Center will offer a variety Health & Wellness Lifestyle fitness class for park patrons to increase physical activity. Patrons will join in with a in person fitness instructor on site and receive handouts on national recommendations for exercise and how to implement healthy habits in your life. Linda Peters, Community Health Outreach Coordinator, will have a table with information on healthy lifestyle habits, diabetes prevention and cardiac/heat health tips.
Lourdes Fitness Center is raising the heat this June at Moncus Park! Get Ready to burn some calories!