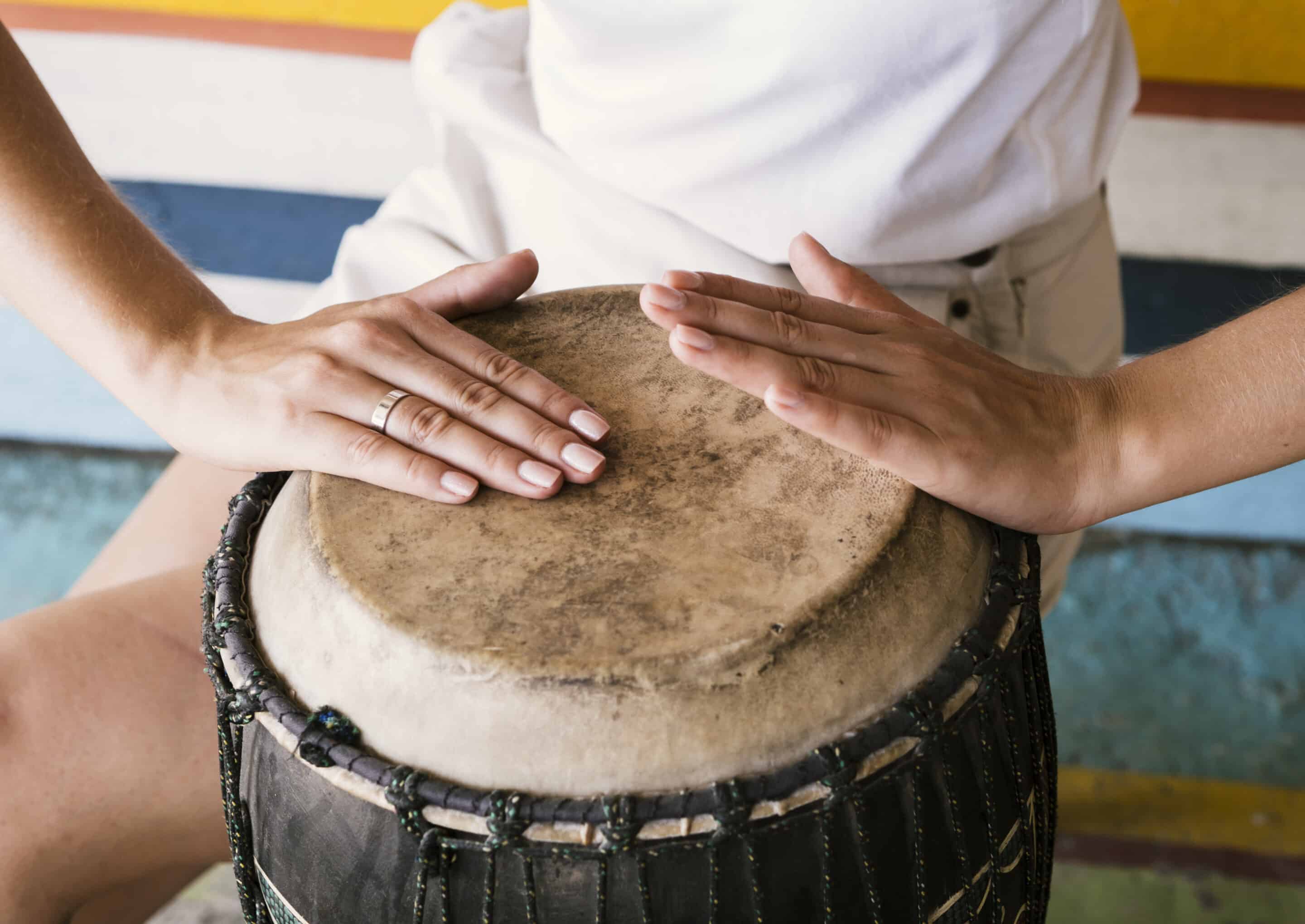 Community Wide Drum Circle
Join us at the Community Drum Circle, a rhythmic gathering that will have attendees tapping to the beat and celebrating the power of music!
This fun musical program is hosted by TRINITY,  three musicians in one with their drums! They play the djembe drum, the traditional drum used to bring about drum circles at parks, in schools, on stage, and more!
Class participants will learn the origin of the drum, the cultural treasure of the drum, and then how to easily play together in a group.
Participants are encouraged to bring their own drum.
*Registration is not required.