Prepping for Fall Weather…And People
Fall weather is coming, and with it are people, programs, and picnics in the park! We are doing our best to prepare for the wonderful weather and the people that come to enjoy it – mowing the great lawns, watering our garden beds, and pulling out weeds. Come see our hard work, and don't forget to tell the Grounds Team thank you for everything they do!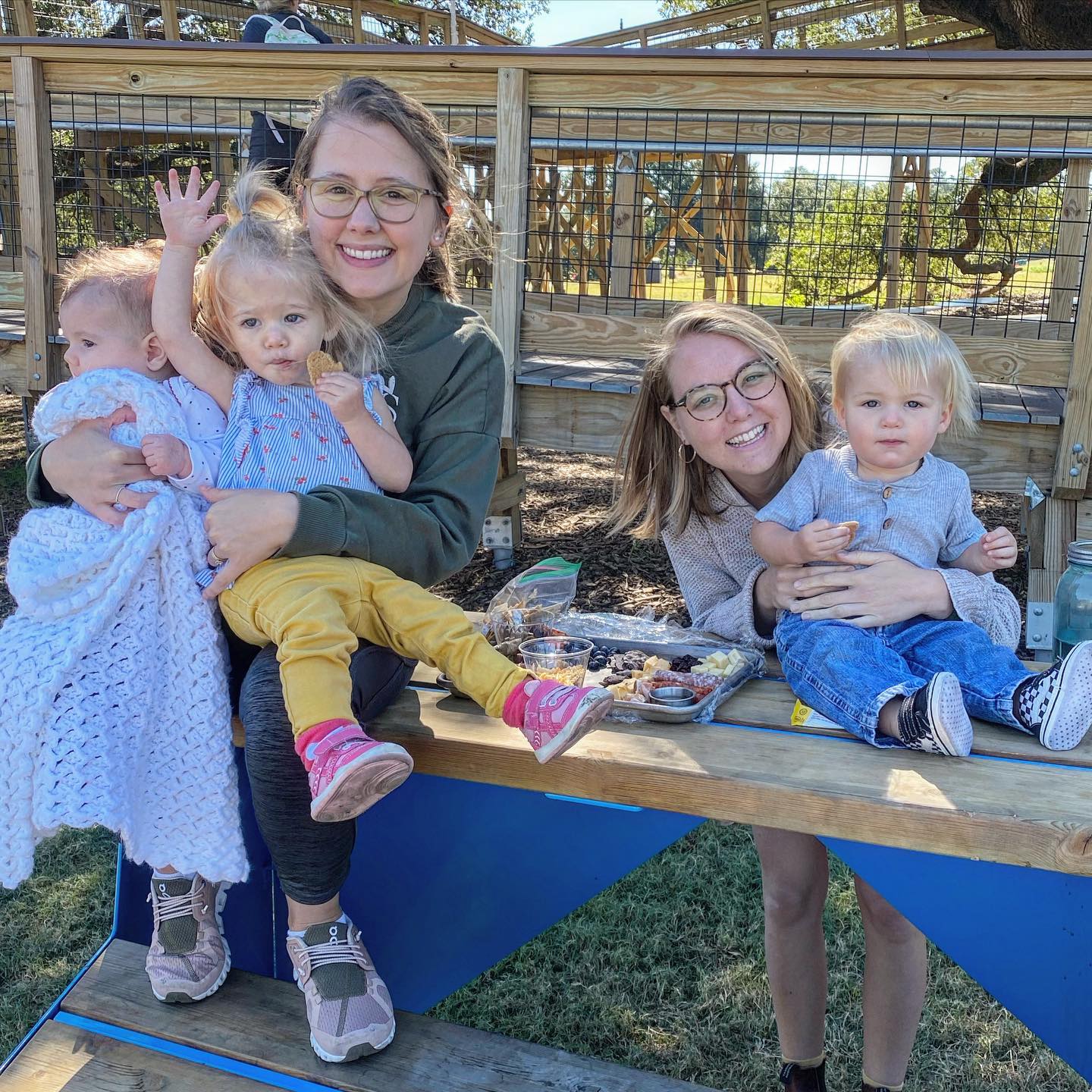 Iris Dividing Season
We have begun dividing our native irises around Lake Reaux in preparation for a beautiful bloom in April. Did you know that dividing irises encourages new rhizome growth and gives them room to grow, increasing their bloom capacity?
Check out the video below to learn more about Lake Reaux's iris beds and see how to divide and replant irises! Our Grounds Manager, Mark Hernandez, is an excellent teacher!
Tree Inventory Project
We have just completed a full inventory of our trees in the active areas of the park! Being able to map our trees and document their species, size, condition, and needs help the park better manage this important asset. From our young trees around the Veteran's Memorial to the large Market Oaks, knowing what we have today helps us to continue the vision for what we hope to be in years to come!
(Fun tip: Check out our Facebook or Instagram page to find out more about our largest tree in the park!)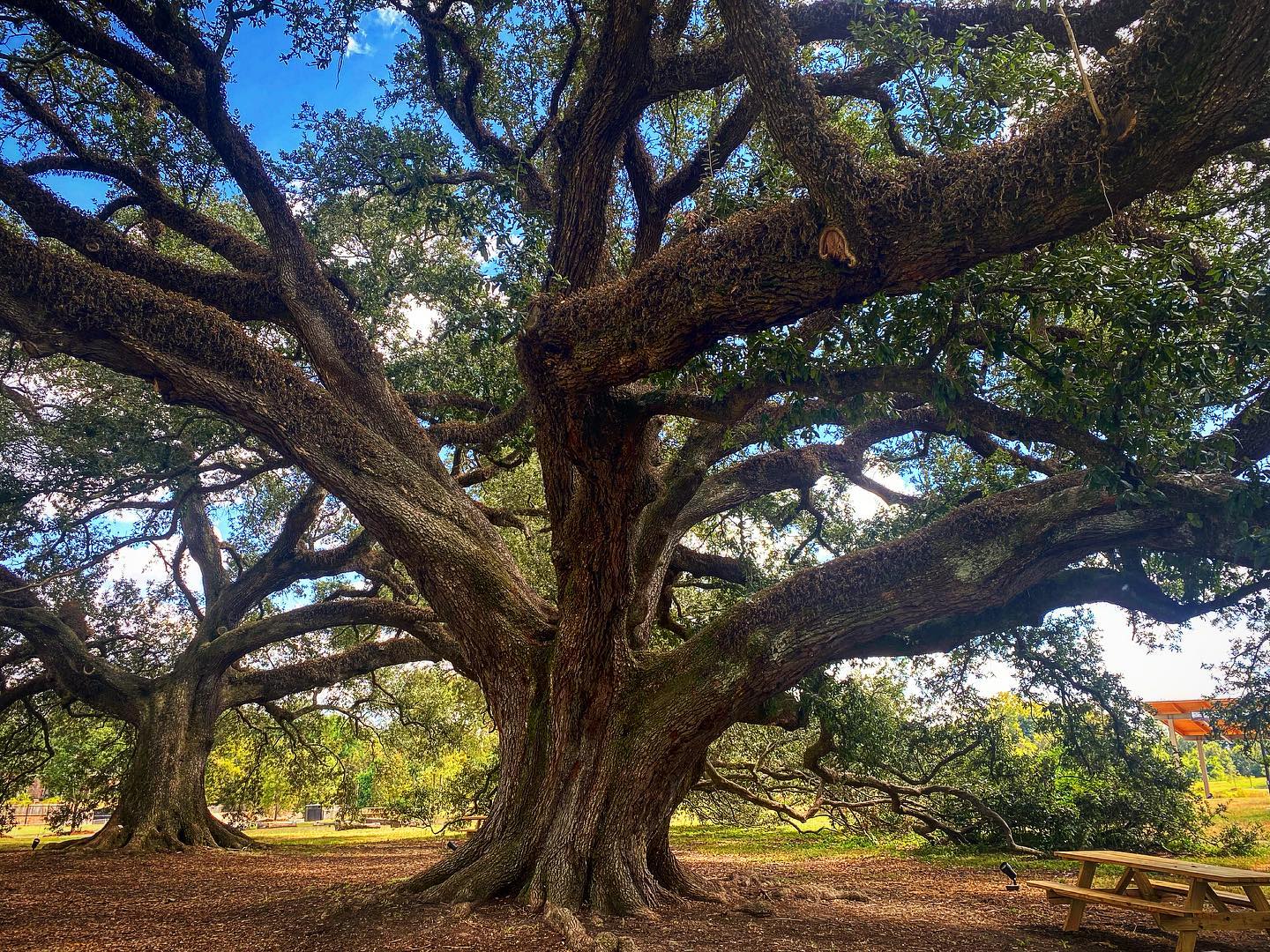 New Gravel at Dog Park
Dog park members rejoice! We have just added a fresh layer of gravel in the Giles Automotive Family Small Dog Park, ensuring your bestie's playtime with their friends can continue in beautiful chaos. Thank you for helping us keep this area of the park a special place for your dogs to enjoy being off leash.
To see the dog park schedule or get your pup's permit, check our web page at www.moncuspark.org/dogpark. And as always, don't forget to scoop your poop!
Mulch, Mulch, Baby
You may have noticed small mounds of mulch around the park in the last few weeks. Our Grounds team, along with the help of UL Americorps students, are tirelessly working to distribute these wood chips to the many garden beds, planting islands, and Heritage Trees around the park. Much of the mulch you see around the park at this time of the year is provided by local tree care firms, which means the material from their tree removals is reused in a beneficial way instead of ending up in landfills!
Mulch is an excellent way to beautify our garden beds and tree islands, reduce moisture loss in root systems, and increase the organic matter content in our soil as it breaks down throughout the year. Yay mulch!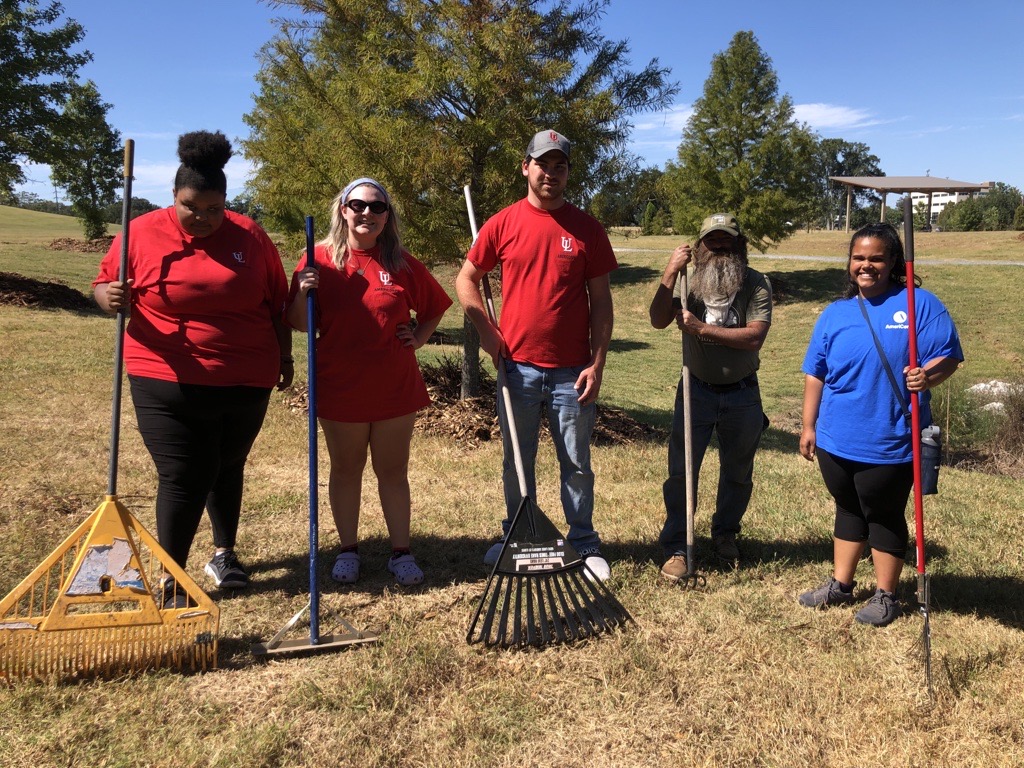 Get Involved!
Interested in becoming a Moncus Park volunteer? Whether you would like to be out in the Park, provide event support, or assist with weekly programming, there are a variety of ways to lend a hand at Moncus Park.
Volunteers are crucial to maintaining and improving the health of Moncus Park. Each year Moncus Park sees nearly 1,000 volunteers work hard to keep our landscapes thriving. With 100 acres to take care of, there's a lot to do! Together we can continue to properly care for this Park, which means so much to so many!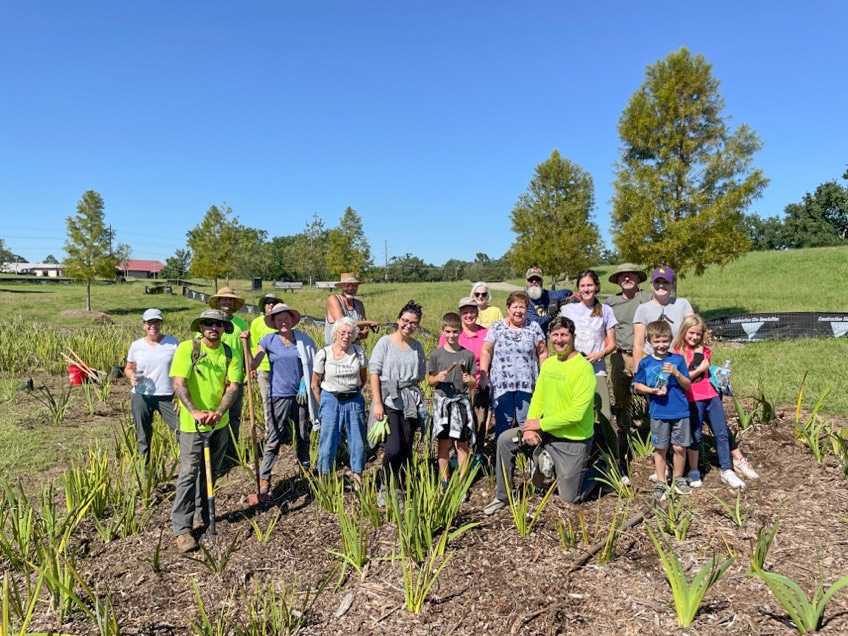 Moncus Park Needs Your Support
This 100-acre greenspace relies on contributions from supporters to support maintenance and landscaping, special programming, events, and educational activities! Make a gift or become a Friend of Moncus Park today! *All donations are tax-deductible.*
THANK YOU YEAR-ROUND PARTNERS