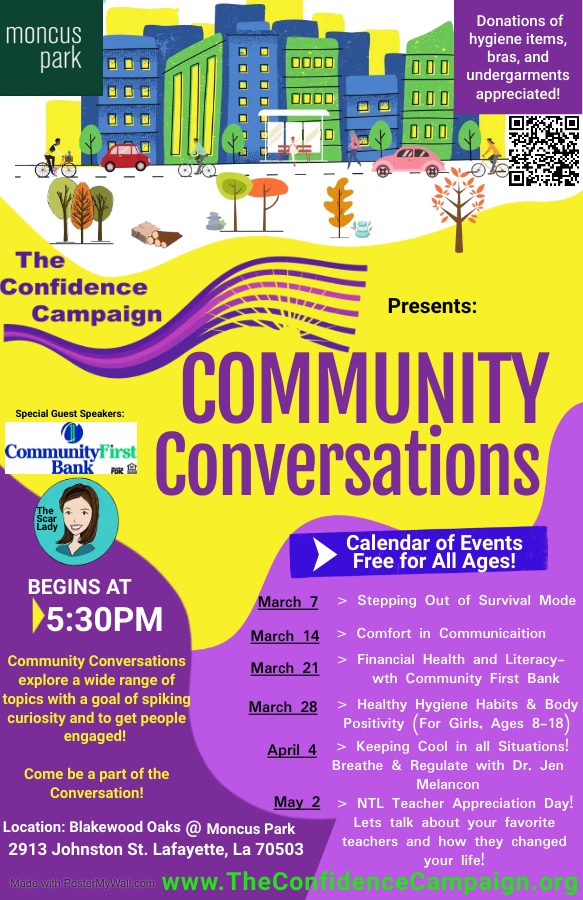 Date
Mar 07 2023
Expired!
Community Conversations led by The Confidence Campaign
The Confidence Campaign is a nonprofit organization whose mission is to create confidence and empowerment through self-awareness by establishing programs and workshops focused on healthy hygiene habits and body positivity for girls and women of all ages.
The spring series of health and wellness education will focus on the following:
1. Stepping out of survival mode and feeling stuck (What are the stories you are telling yourself that are keeping you in the comfort of fear and anxiety?)
2. Comfort in Communication
3. Financial Health
4. Healthy Hygiene Habits and Body Positivity for Girls
To learn more about The Confidence Campaign, visit www.TheConfidenceCampaign.org.
Location: Blakewood Oaks