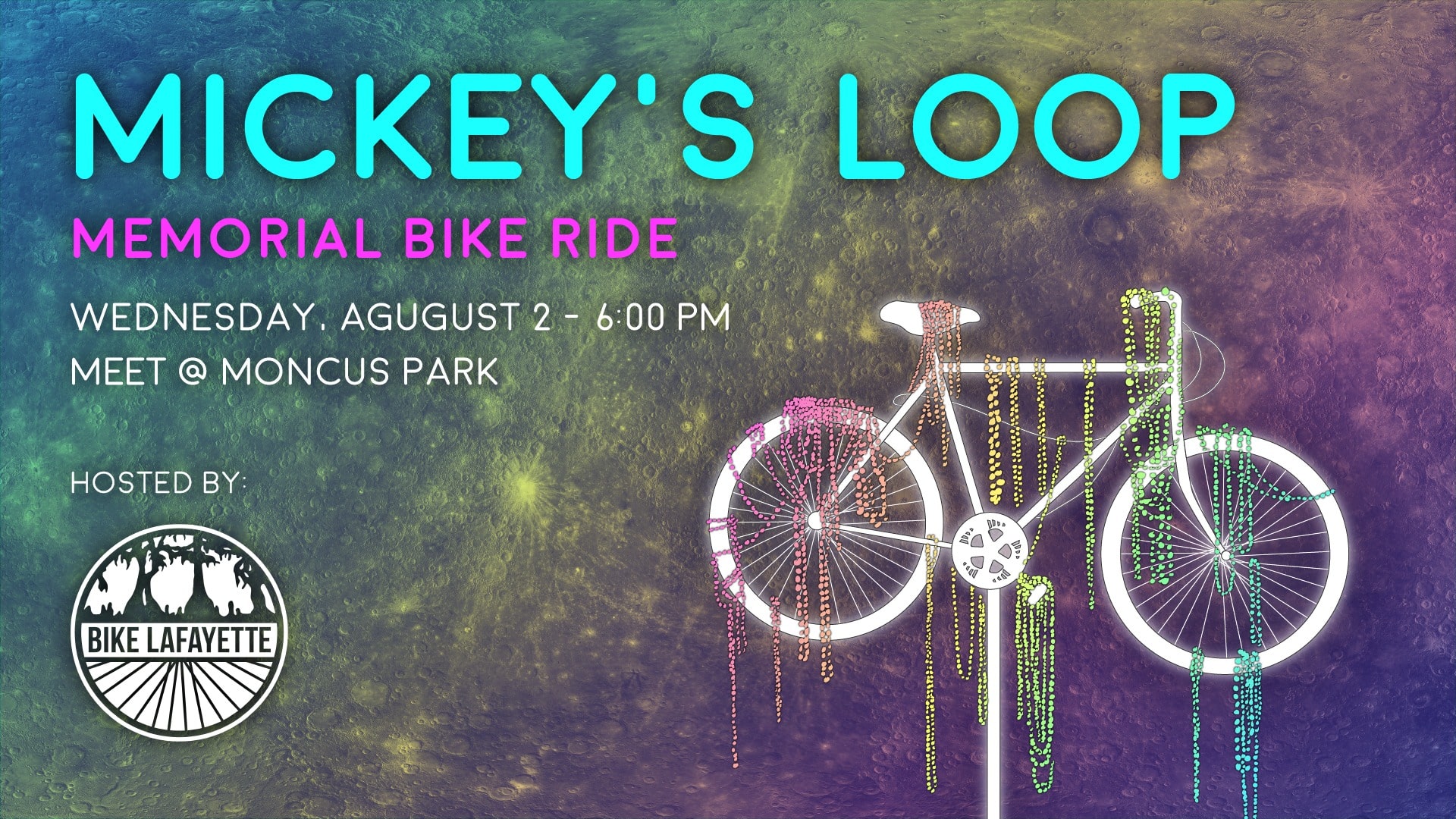 Mickey's Loop Memorial Bike Ride
The 6th Mickey Shunick Memorial Loop Ride will be held in honor of all loved ones lost in cycling accidents in Acadiana. In the past, the Mickey Loop Ride has honored Mickey Shunick and other fallen cyclists. Now we encourage anyone who has lost a friend or family member in a cycling accident to join us and ride in their memory.
MEET AT MONCUS PARK
Riders will convene at Moncus Park on Wednesday, August 2nd at 6:00 PM and depart shortly after. A post-ride celebration will be held at Corner Bar, about a quarter mile from Moncus Park.
HISTORY
For those new to this event, the ride is held on this date because it (somewhat) coincides with the anniversary of the resolution establishing the Mickey Shunick Memorial Bike Loop. The resolution, which passed the City-Parish Council 9-0, stated the "Lafayette community has expressed a desire to memorialize Mickey's legacy" and that she "loved to bike and used her bike as transportation throughout the community." With this year's ride we hope to memorialize all who have passed away while cycling.
ROUTE INFO
The Mickey Shunick Memorial Loop is 7.8 miles of connected bike lanes and shared roadways. The roads will not be blocked off and we will be riding with traffic. As a result, this ride may not be appropriate for young children unless they are accompanying their parents in a bike trailer or mounted seat.