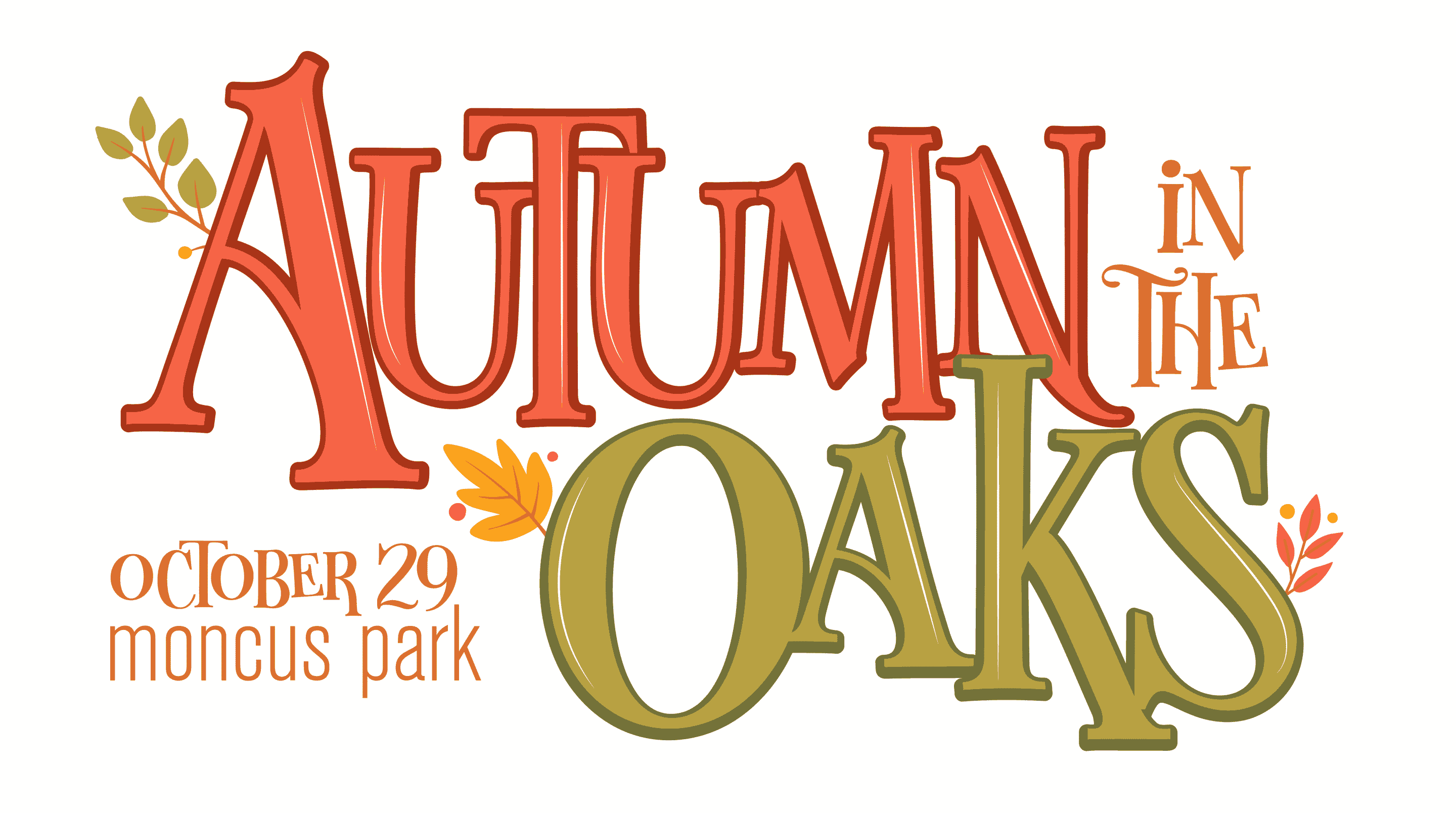 A FUN, FALL EVENT FOR THE WHOLE FAMILY!
October 29, 2022 | Moncus Park | 5:00 pm - 8:00 pm
Hay Rides, Fun Jumps, Trick or Treating, Kids Activities,
Food & Beverages Available!
Performances by Wonderland Performing Arts begin at 5:00 
Trick or Treating begins at 5:30
Various Kid's Crafts & Activities
Halloween Fun Jump
Spin Art
Darts
Connect 4
Giant Jenga
Double Shootout Challenge
Hay Rides ($5)
Professional photos printed on-site with a beautiful fall-themed backdrop courtesy of
All Seasons Nursery

!
Additional Information:
$10 parking per vehicle.

All Moncus Park features, including the Play Area, restrooms, and changing rooms, are also available for guests! No ice chests allowed. Guests are encouraged to arrive in costume. 
FOOD TRUCKS:
Big Thane's (Cajun, Burgers, Sandwiches)
The Louisiana Bean (Hot or Iced Coffee & Drinks)
The Southern Spread (Gourmet Grilled Cheese, Garlic Fries, Salads, Kids Options)
ABG on Wheels (Burgers, Wraps, Salad, Chicken, Kids Options)
Kona Ice (Snowballs & Treats)
Southern Kreole (Wings, Burgers)
Volunteer support is crucial to making this event a success! Sign up today by clicking the link below.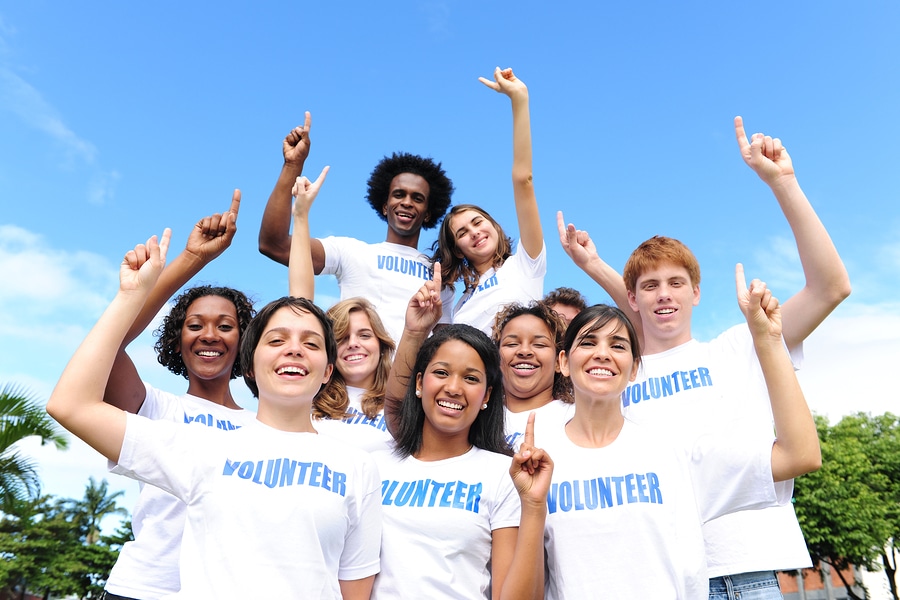 Moncus Park is currently seeking partners to engage with our community by setting up a trick or treating booth or providing a free kids activity at Moncus Park during our fall event, Autumn in the Oaks! Click below to learn more.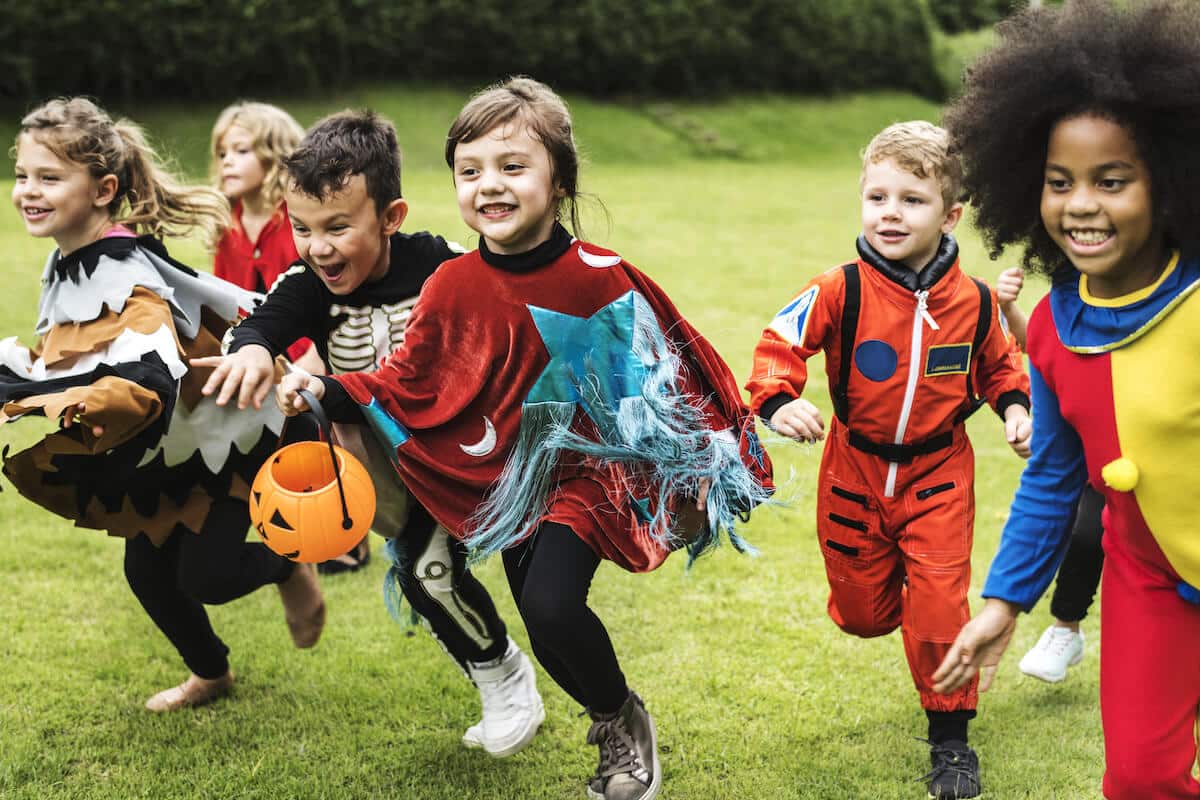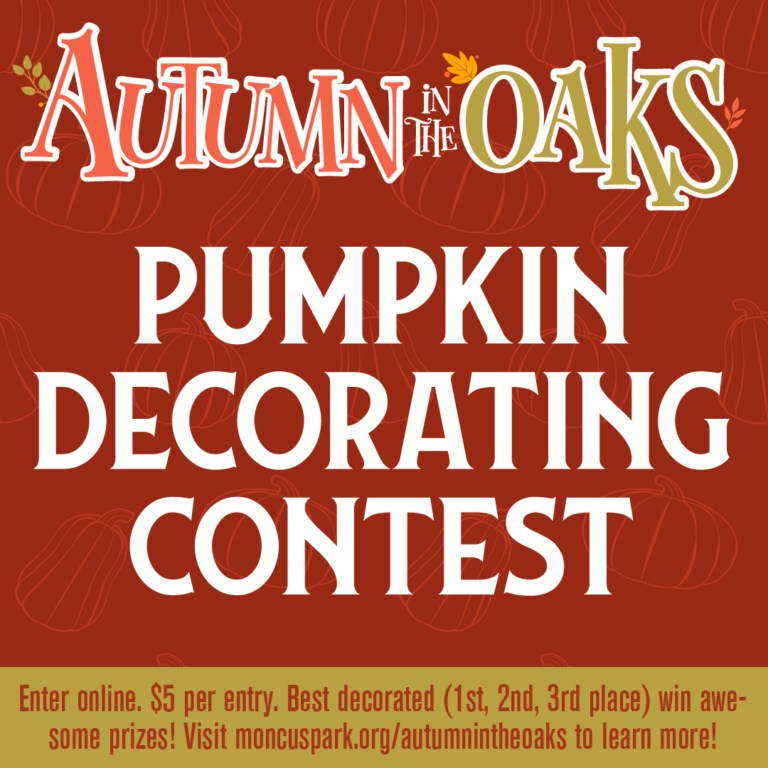 PUMPKIN DECORATING CONTEST
Put on your creative cap and get ready to create some spooktacular Halloween pumpkins for THE GREAT PUMPKIN DECORATING CONTEST at AUTUMN IN THE OAKS!!
Rules and Guidelines:
The main part of each entry must be a pumpkin or a member of the pumpkin family.
Pumpkins, objects, and materials used to decorate pumpkins may not be reclaimed until after the contest, under any circumstances.
Objects, paper and materials of any kind may be pinned or glued to pumpkins.
Participants may also draw or paint on their entries or dress them up.
No electrical device may be used as part of any entry.
Each entry must have a title.
All entrants should label the bottom of their pumpkin with their name and number.
No pre-purchased pre-decorated pumpkins will be allowed to enter the contest.
Entry into the contest is $5 per pumpkin.
1st Place Winner: Free Moncus Park Parking Pass for 1 Year
2nd Place Winner: $50 Gift Card
3rd Place Winner: Moncus Park Merchandise (Hat, Tumbler, T-shirt, and Hoodie)
THANK YOU AUTUMN IN THE OAKS SPONSORS
THANK YOU AUTUMN IN THE OAKS PARTNERS
Haynie Family Foundation
Lafayette Town Planner - Your Community Calendar
Wonderland Performing Arts
Acadiana FunJumps
Mosquito Authority
Party Central
We are still accepting sponsorships for Autumn in the Oaks! Interested? Click below to submit your company's information.