NOW OPEN DAILY FROM 9 AM - 9 PM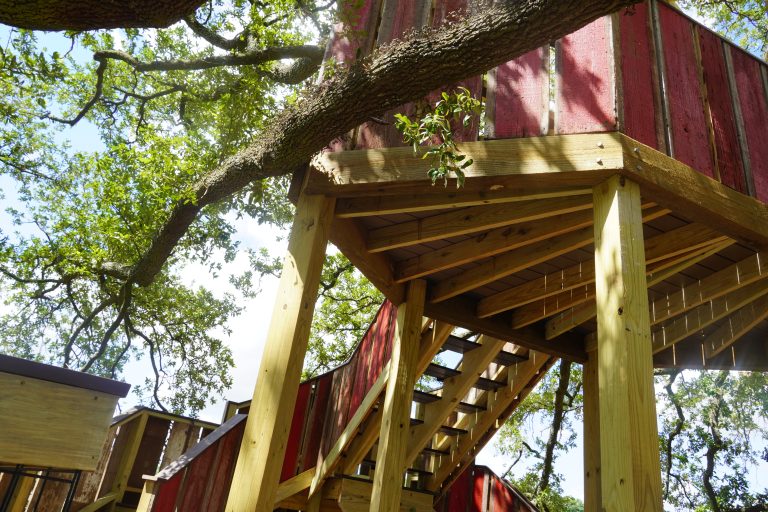 The Treehouse at Moncus Park was designed by Pete Nelson, of Nelson Treehouse and Animal Planet's Treehouse Masters. The Treehouse will be two stories and ADA accessible with a 450 sq ft main deck with a second story lookout. The Treehouse is made of reclaimed red cypress. It is lined with cargo net for safe climbing. The treehouse also features a 225' ADA boardwalk ramp with an overlook deck.
NOW OPEN DAILY FROM 9 AM - 9 PM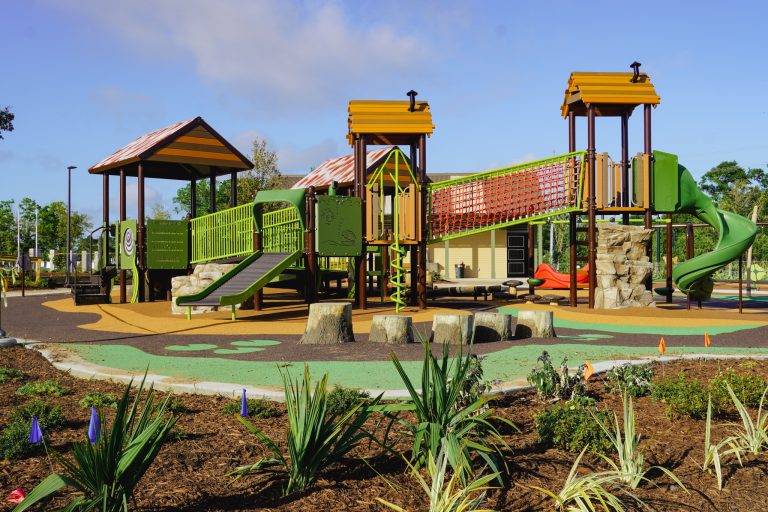 The Ochsner Lafayette General inclusive playground features nature-inspired structures and interactive pieces, all surrounded by a custom rubber groundcover that mimics features of a swampy landscape. The playground includes separate areas for younger and older children, as well as a swing set. Inclusivity and accessibility make this creative and dynamic playground able to be enjoyed by everyone in the family.  Many other donors within the community have also supported the inclusive playground, including the Patrick Gray Memorial Fund, Our Savior's Church, the George Crain Memorial Fund, and Lafayette Family Eye Care.
THE INTERACTIVE WATER ADVENTURE
NOW OPEN DAILY FROM 9 AM - 9 PM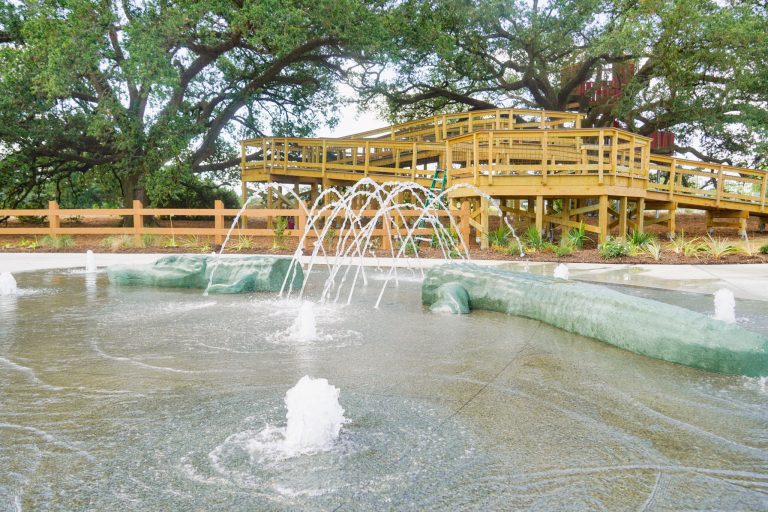 The Our Lady of Lourdes 5,100 square foot interactive water feature is centered around a large alligator sculpture staring back at a pirogue play structure. The alligator has "breathing" water arches for its abdomen, and children in the pirogue are so frightened by the alligator stalking them that the boat is shaking, creating "waves" made with custom jets, even though this feature has no standing water. Throughout the large wet deck, another set of custom jets shoot up water that mimic bald cypress "knees." The interactive water feature has been designed by Fluidity Design Consultants, a global leader in water feature design out of Los Angeles that was founded by Jim Garland, a UL Lafayette architecture graduate.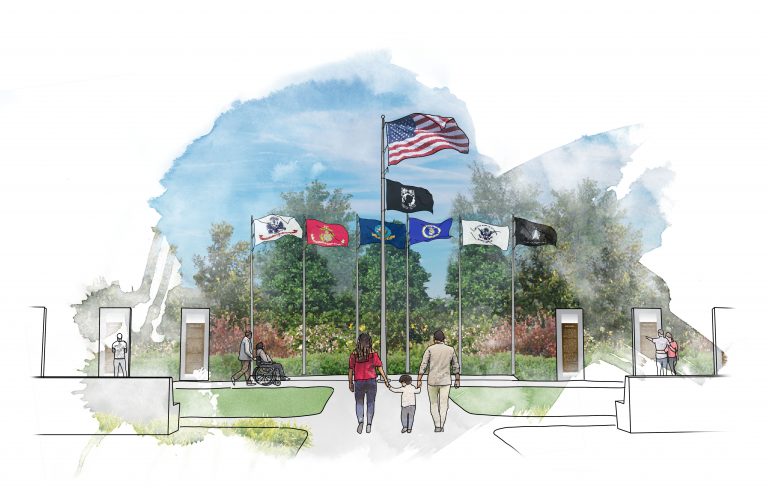 The Veterans Memorial at Moncus Park will be a lasting symbol of the courage, patriotism, sacrifice, and honor of all who have served. This memorial space will feature a flag court, flanked by large tablets that commemorate American military participation in key conflicts throughout history. The Memorial also includes inscriptions in brick pavers and seat walls that have been sponsored by local Veterans and their loved ones in honor of their service. The Veterans Memorial was made possible by substantial contributions from The Stuller Family Foundation, The Pinhook Foundation, Jim & Ginger Roy, the Renee & Herbie Schilling Fund, Schilling Distributing Company, Casey Lowe, Bo & Jerry Ramsay, the Beaver Club of Lafayette, Stanley & Susan Blackstone, and the On Call Band.
Coming Soon:
Educational Tours
Military Weddings
History Demonstrations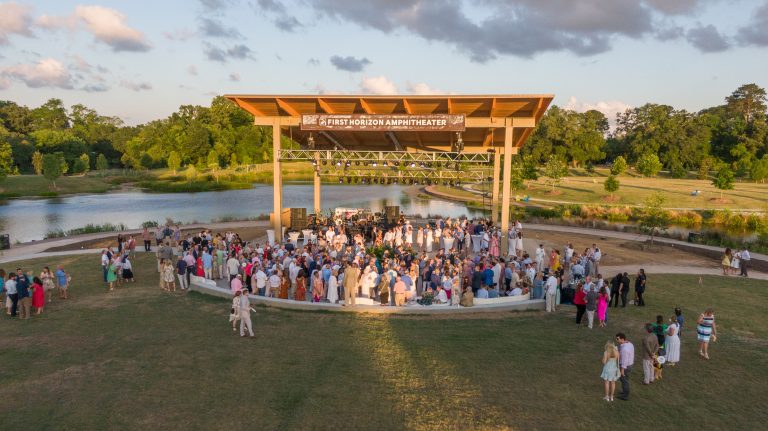 The park's new amphitheater is generously sponsored by First Horizon. The 3,000+ person open-air stage and event lawn will host many different types of events throughout the year! 
Coming Soon:
Live Music
Theater Performances
Movies in the Park
Dance Recitals & Performances
Symphony Concerts
Exercise Classes
Silent Discos
Poetry and Book Readings